Recruiting flea market vendors!!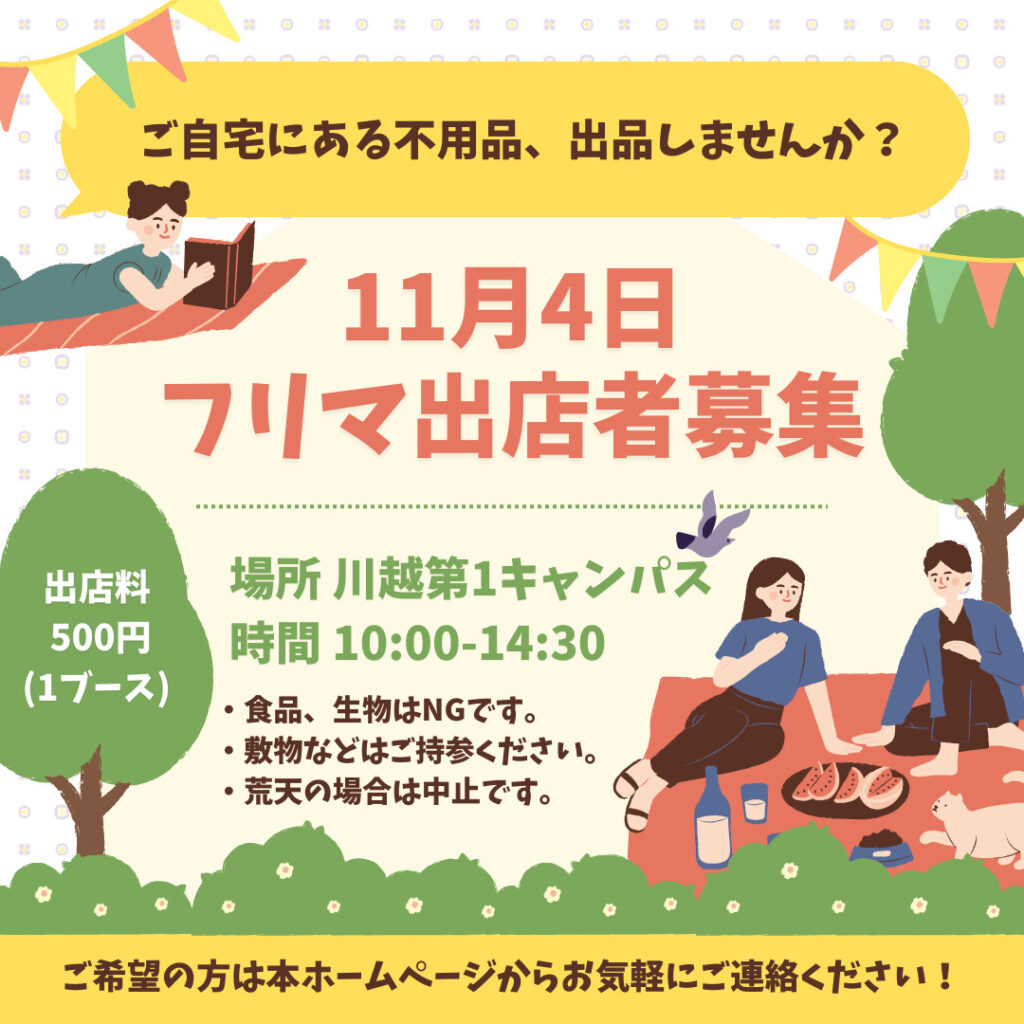 At the school festival held this year (2023), we are planning a flea market as follows. We are currently recruiting vendors. We look forward to your participation.
Date and Time: Saturday, November 4, 2023 10:00~14:30
Location: Tokyo International University, Kawagoe 1st Campus, Building 7, 1st floor, Student PLAZA (indoors)
      1-13-1 Matoba Kita, Kawagoe City, Saitama Prefecture
Number of stores recruiting: 27 stores (planned)
Store opening fee: 500 yen (general public) / booth
Application conditions: Please check the recruitment guidelines. (Japanese)
How to apply
①Please fill in the necessary information and apply from the "Application for opening a flea market stall" below. After the application period ends, the school festival executive committee will contact you regarding whether or not you can open a stall.
Application for flea market stall →  https://forms.gle/zeNmQv2qRUS7pLSW6
 
②Start of acceptance:    September 19th
 Application deadline:    October 13th
 Notification regarding store opening:   Around October 17th
 Contact information  : indoor@tiufes.com
 ※If there are a large number of applications, the organizer will hold a lottery.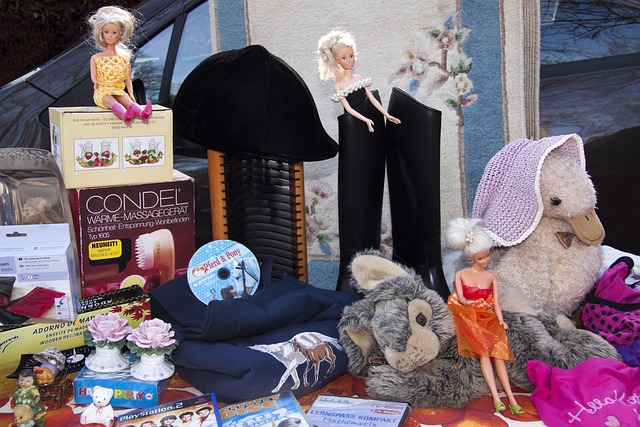 Follow me!