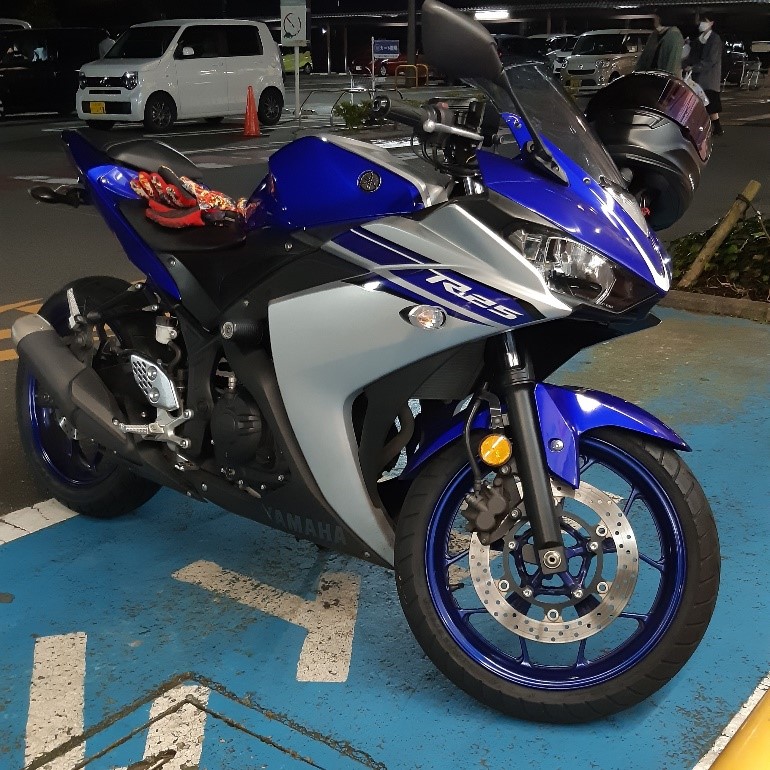 Hello. My name is Mao Uezono (nickname: Zono) and I am the vice chairman of the school festival executive committee.
Well, this time I'm going to talk about my bike. What do you think about bikes as you read this blog? I think there are various opinions, but I think it's the best vehicle. This is because motorcycles are fast and cool, and the longer you ride them, the more you become attached to them, and you become like your partner!
However, if mishandled, a motorcycle can become a dangerous vehicle. By the way, I own a motorcycle. His name is YZF-R25 and it is a sports bike from the motorcycle manufacturer YAMAHA. He was delivered exactly one year ago and I still love him.
So let me tell you a little bit about my bike. How did you feel?
I hope everyone who watches my blog will be interested in this bike!
Stay tuned for the next blog! ! ! ! !
Farewell!
Zono
Follow me!