The International Festival (54th School Festival) has ended.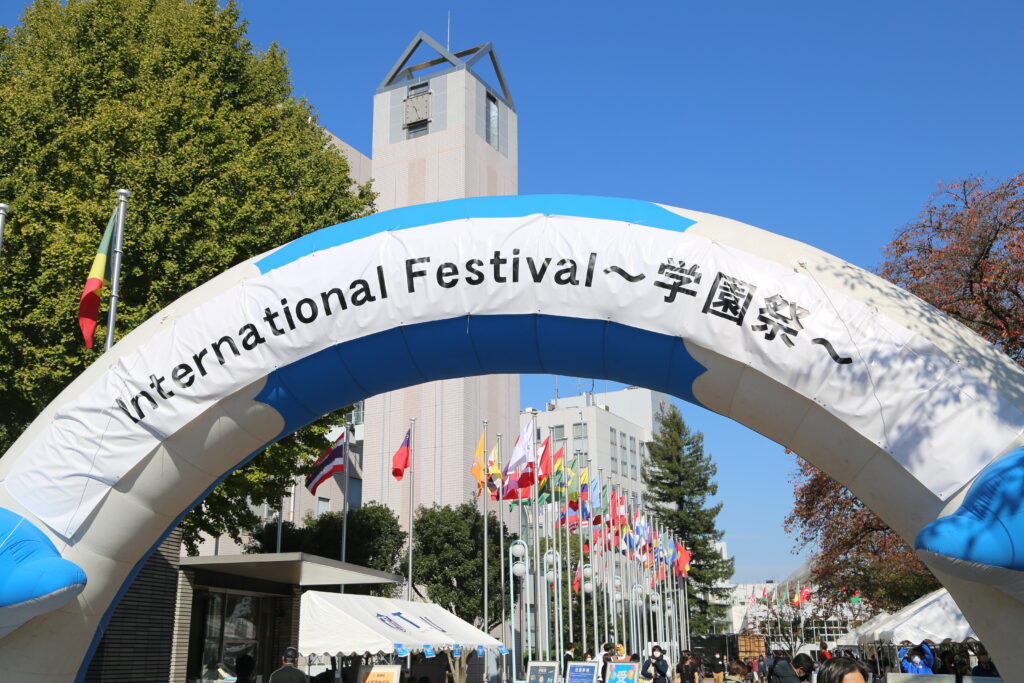 For the first time in three years, the International Festival (school festival) was held on November 4th (Friday) and 5th (Saturday) at Campus 1.
19 organizations from 12 countries (regions), including Japan, set up food booths with a rich international flavor, and folk dances and performances from various countries, as well as performances by special guests, were held on a special stage.
A performance of "Shamisen/Shima Uta" by Waseda University students was also held on November 4th (Friday) at the Auditorium, and the venue was filled with excitement as visitors danced to the taiko drums and shamisen.
Follow me!